MetaMask is the leading Web3 cryptocurrency wallet. It is secure and compatible with almost all Web3 applications. To mint a Portchie Cycling by the Riverside NFT, you will need a MetaMask wallet.First, download the MetaMask iOS or Android app. Open the app and follow the prompts, as pictured below, to set up your wallet's password.‍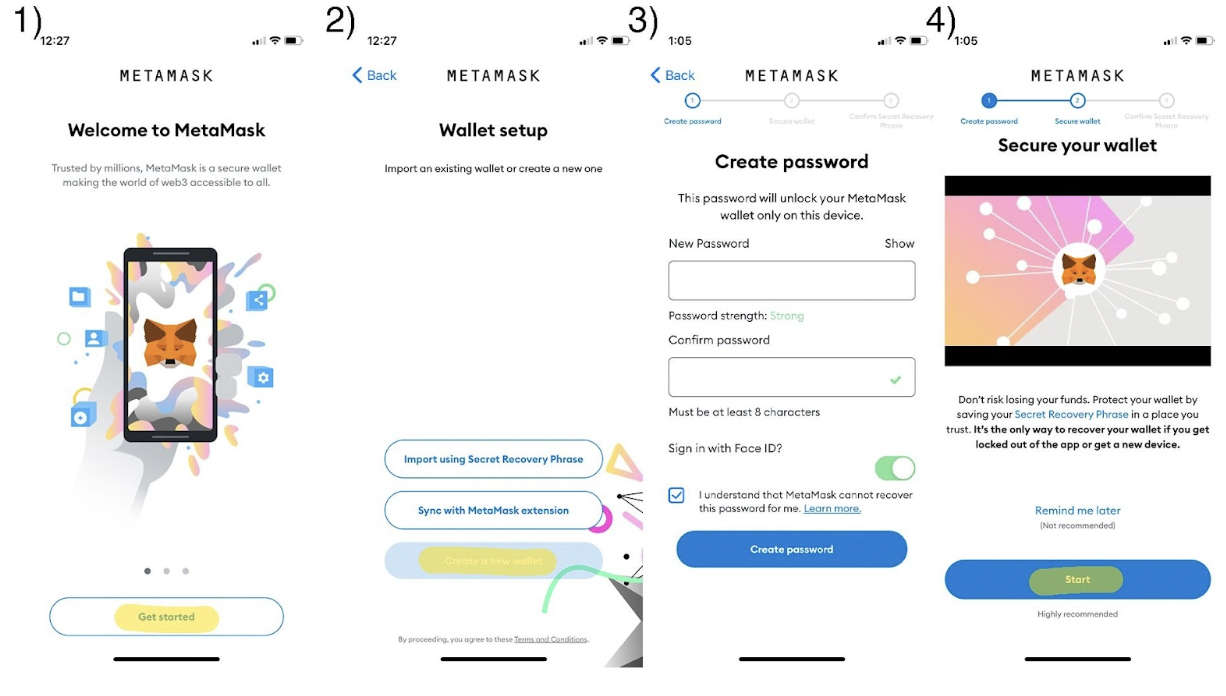 Next, you'll see the "Secret Recovery Phrase" screen. Make sure to watch the "Secure Your Wallet" video attentively. These 12 words are VERY IMPORTANT to save OFFLINE in a secure location. These are ultimately the keys to your wallet and the only way to restore your account if you get locked out or lose your password or phone. If you lose your secret phrase, you will lose everything in your wallet and it will never be able to be retrieved.‍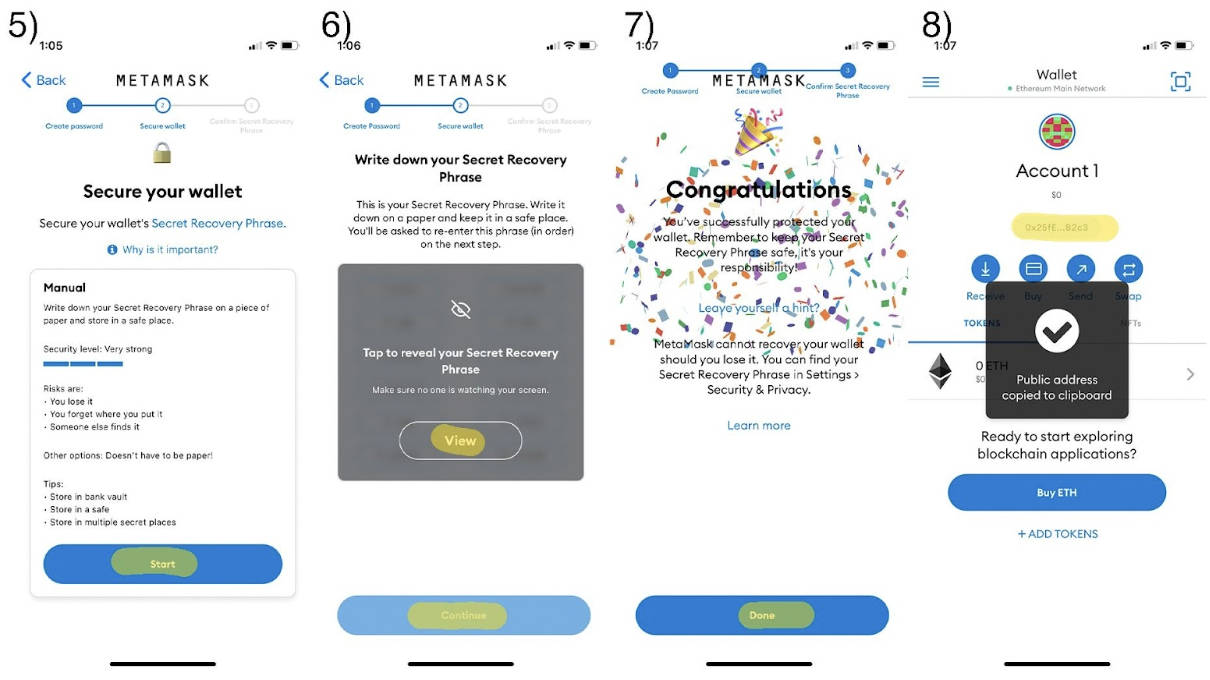 Some write their 12 words down and put it in a safe, while others memorise it. It's not recommended to take a screenshot or mail/Whatsapp it to yourself as that would cause your wallet to get compromised the moment your device or mail gets compromised. Also, NEVER give your secret phrase to anybody.

Your account should now look like the image labeled 8. Congratulations, you're now the proud owner of your very first Ethereum wallet! You're now able to use the built-in browser (accessed by clicking the 3 lines in the top left and selecting 'Browser') to interact with any Web3 applications (including portchie-nft.com from the 25th of August if you're on the whitelist!) Please make sure that you only visit official trusted sites and never visit nor connect to any site you do not trust.‍